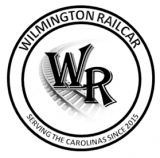 3329-K Wrightsville Ave.
Wilmington, NC 28403
Phone: 910-442-6984
Contact Name: John Allen, President
Email: jallen@wilmingtonrailcar.com
Website: N/A
Other Contact: Jennifer Nash, QPS Engineer
Phone: (502)-523-4578
Email: jnash@wilmingtonrailcar.com
Wilmington Railcar LLC, strives to provide the highest quality of repair work for our customers in the rail industry. We achieve this through our team with over 30 years combined railcar experience, our attention to detail and our relentless drive for quality and customer satisfaction. Our team strives to comprehensively repair railcars in an efficient and timely manner while continuously improving our methods and techniques.