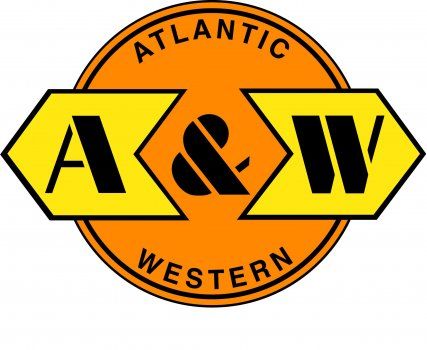 311 Chatham St.
Sanford , NC 27330
Phone (919) 776-7521
Fax (919) 774-4621
Contacts: Cole Gaster, Trainmaster
Email: cgaster@gwrr.com
Website: www.gwrr.com
Other Contact: Jason Kirkland, General Manager
Phone: 904-719-1235
E-mail: Jason.kirkland@gwrr.com
Other Contact: Robert Bland,AVP Sales and Marketing
Email: robert.bland@gwrr.com

The Atlantic & Western Railway Co. operates in Sanford, in the center of Lee County in the center of North Carolina. The company was incorporated in 1896. The railroad is the property of Genesee and Wyoming.
Commodities carried by the railroad are sand, scrap metal, paper, lumber, concrete, oil, and food products.
Principal shippers are: Lee Iron & Metal Co. – processor of scrap metal; Noble Oil Company – processor of waste oil; Sanford Recycling – processor of scrap paper; and H.J. Baker Co. – producer of livestock feed. There are three industrial sites located along the A&W: one with 22 acres, one with 78 acres, and a third with approximately 400 acres.
The Atlantic & Western has connections with CSX and Norfolk Southern.
Miles of track: 10
Employees: 4000 Carloads: 1,000 per year
Industries served: 9
Equipment: 2 locomotives and 3,000 gondolas, box cars, and covered hoppers