2 Depot St.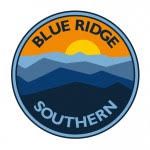 Canton, NC 28716
Phone 703-713-3973
Contacts: Laura McNichol, VP Government & Industry Relations
Email: lam@watcoco.com
Website: www.watco.com
Other Contact: Kyle Ogle, General Manager
Email: justin.ogle@watco.com
The BLU is Watco's first property located in the state of NC. The BLU operates 91.8 miles of track that consists of three branch lines that feed into Norfolk Southern's terminal in Asheville. The lines are the T-line, which runs west of Asheville; the W-line, which runs south of Asheville; and the TR-line which branches off the W-line south of Asheville.